Meet our artists! If you are interested in setting up an appointment for a tattoo or consultation, please submit this request form. Artists set their own schedules and this form helps tremendously to be sure every client receives a timely response. If you are not sure yet about any of the details, that is ok! That's why we have free consultations. Your artist will be in touch to help guide you.
Curtis Adams Tattoo Artist  |  Owner, HeartDrawn Studio & Tattoo
Curtis takes pride in providing custom hand-drawn art for your next tattoo. His evenings are spent by the light of his desk lamp, drawing for his clients or to satisfy his own whimsy.
Curtis is originally from Calvert County, Maryland and has found home in Lewes, Delaware. Curtis has been tattooing full time since 2011. Like most artists, he sketched in his youth, however did not realize the range of his talent until finding tattooing in 2010 where he apprenticed at Red Octopus Tattoos in Maryland.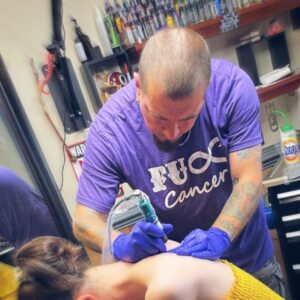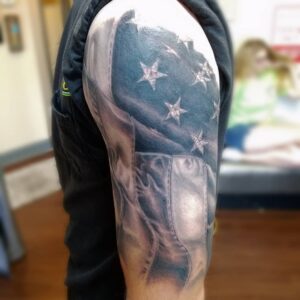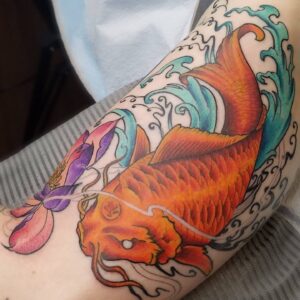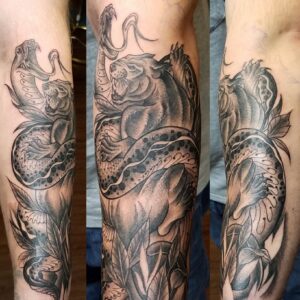 Janine Bond Tattoo Artist
We welcomed Janine to HeartDrawn in Sept 2019.